Close Your Eyes Meditation Course
with Yoga Monk Dada Nabhaniilananda (That's me folks!)
Have you ever felt that you would rather have more control over your mind? How would you like to be free of worry, less likely to ever feel depressed, feel more connected with your family and friends, and more focused and creative when at work?
All of this is possible with a daily meditation practice. And it doesn't have to take decades. A 2011 study at Harvard found that "meditating regularly for just eight weeks brings measurable  changes in brain regions associated with memory, sense of self, empathy, and stress".
Which means eight weeks is long enough for you to start feeling the results, thus optimizing your chances of continuing this life affirming practice.
Here are a few of the benefits you can expect from attending this course.
A more relaxed, calm state of mind.
Better mental clarity.
Improved focus and concentration.
Enhanced creativity and problem solving ability.
More empathy towards others resulting in improved relationships.
Greater self awareness.
An improved sense of well-being and purpose.
In short you're going to feel happier!
I've been teaching meditation for more than 35 years. More than ten years ago I published a book to help my students. This course is based on that book.
Close Your Eyes & Open Your Mind – A Practical Guide to Spiritual Meditation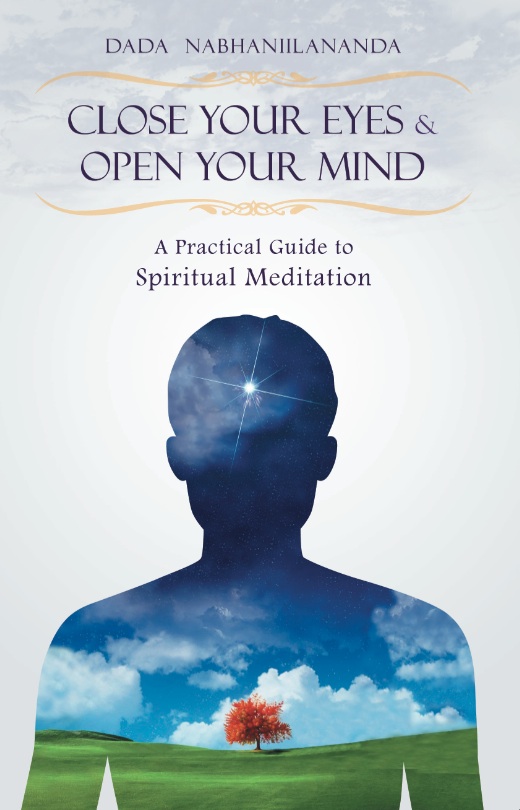 is used by meditation teachers all over the world and is available in 12 languages.
Here's what some people say:
"Learning meditation from this book along with the gentle instruction of Dada helped me find purpose and meaning in life again."
"Thank you, thank you, thank you, for your wonderful book and the clarity of your message.  The coincidences that arose between my thoughts and your writing were astonishing…"
"I own it, I share it, and I highly recommend it!"
"The best book I've ever read on meditation." – Jemina Page (former wife of Jimmy Page – yes THE Jimmy Page from Led Zeppelin)
The course covers eight topics:
Week 1: Frequently asked Questions – getting clear on what meditation is and how it works.
Week 2: Yoga Health Secrets – our state of mind is affected by our physical health and vice versa, so we'll look at a few simple keys to improved health.
Week 3: Close Your Eyes – withdrawing your mind from the world for a few minutes can give you a much needed break.
Week 4: Concentration and Mindfulness
Week 5: Mantra and the use of music to induce a deep, enjoyable meditation experience.
Week 6: Be Yourself – Everyone Else is Taken – How to improve our daily choices so that we are not so tense and stressed in the first place, by being our natural selves.
Week 7: Ego and Intuition – cultivating creativity and wisdom with self awareness.
Week 8: Open Your Eyes – how to develop compassion for others and lead a life of service.
Time: Tuesdays 7 – 8pm Beginning February 2nd 2016
Location: Ananda Marga Meditation & Yoga Center, 27160 Moody Rd, Los Altos Hills, CA 94022
Suggested Donation: $60. There is limited space available so you are advised to book early.