Close Your Eyes & Open Your Mind: Meditation Home Study Course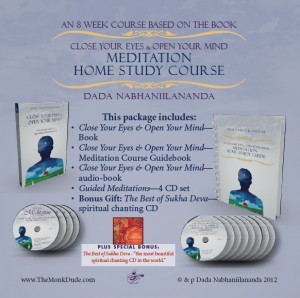 An 8 week course based on the book of the same title, designed for home use.
Click on the image to learn more:
Meditation – A Technology for Conscious Evolution
(formerly titled: Meditation and the Way of Tantra Yoga)
A 12 week credited course for students at UC Berkeley, California. This course has been running since 2010.