Close Your Eyes & Open Your Mind
A practical guide to spiritual meditation
A beginners guide to spiritual meditation, this covers commonly asked questions, yoga health secrets, mantra meditation, sense withdrawal and concentration, the law of karma, intuition, and the role of a spiritualist in the world. It offers a simple but profound description of the true meaning of meditation, taking the reader well beyond stress management and relaxation. Full of stories, anecdotes and gentle humor this book makes the philosophy behind meditation accessible to both beginners and experienced meditators.
Features
Yay! A Non-Boring Book
Non-boring. I don't like boring books. In fact I don't think I know anyone who does. So I wrote a non-boring book for you about a practice I love, meditation. There are lots of funny stories and jokes and inspiring quotes from people much wiser and more poetic than me. It's fun.
KISS - Keep It Simple Stupid
I'm not say that you are stupid – that was to remind me! I've done everything I can to minimize difficult philosophical concepts without losing the important stuff, the essential spirit of the practice. I've focused on what you need to know in order to develop a fruitful practice of your own.
Meditation Exercises
The whole point of this book is to help you with your own meditation practice, whether you are a beginner, or have some experience. So I've included little exercises that you can try at home at the end of each chapter. And in the chapter endings and appendices you'll find a bunch more useful tools and links to free guided meditation recordings and videos.
Reviews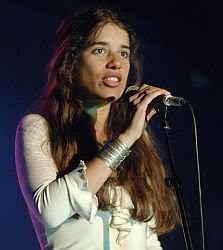 I love this book – I think is the best book on meditation I've ever read.
Jimena Page, former wife of Jimmy Page (yes THE Jimmy Page from Led Zeppelin). Founder of ABC Trust, a charity for Brazilian Children.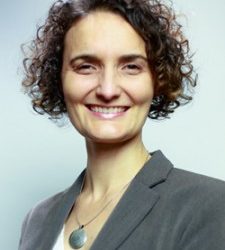 It's the first book that I recommend to people who are interested in Meditation. It gives an excellent explanation of what meditation is and isn't and dispels many of the myths surrounding it. It's also a very comforting book as so succinctly describes why concentrating can be difficult and how to overcome the distractions – Excellent for beginners through to experienced practitioners!
Satya Tanner - leadership trainer, aeronautical engineer and pilot, Australian Airforce

Dada has a rare quality of conveying some of the world's deepest truths in simple, clear language. He takes us into the depths of a rich world of deeper spiritual realities, but he always takes us by the hand so we never stray too far from its eloquently simple message; it is this balance that Dada strikes which makes this book a must-read for anyone even remotely interested in the practice of meditation.
New Renaissance Magazine