Meditation Retreat, April 2013
Introductory Meditation and Yoga Retreat
Los Altos Hills, April 19 – 21, 2013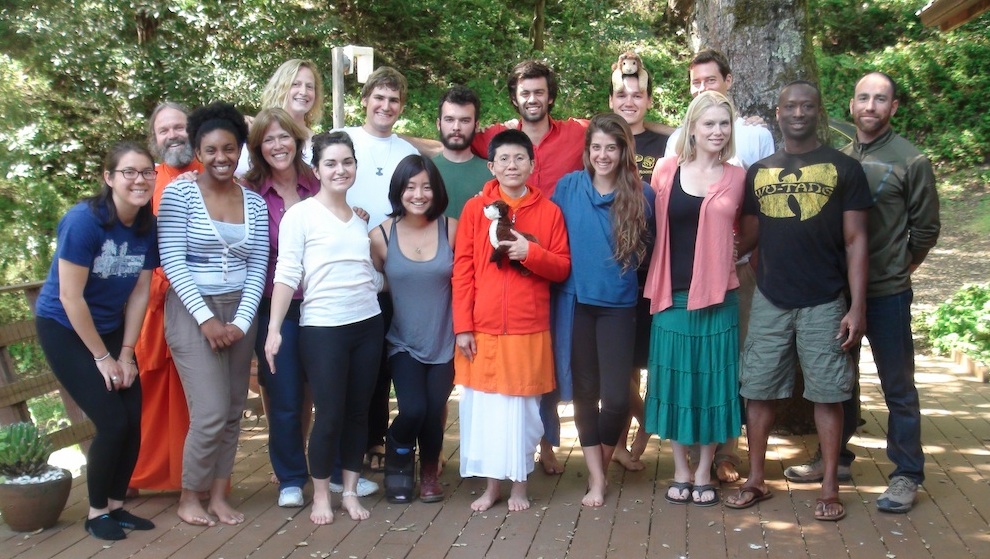 16 of us enjoyed a weekend of blissful chanting, serene meditation, rejuvenating yoga, delicious vegetarian food and an experience of spiritual community. Here we all are!
Yoga classes
Kiirtan chanting
Meditation
Philosophy discussions
Music
Forest walk
Instructors:
Dada Nabhaniilananda, Didi Shveta, Anadi
Thanks to Rainjita for the amazing food, Sainjay for taking care of the accommodation, Moksa Devi for teaching the yoga class, and Daphne, Guy and Alex for helping make everything to go smoothly, and to everyone for making this such a blissful event with such a great family feeling!